Kirjoittajat
Experiences from Being in Erasmus Training During COVID-19
04.03.2021
In the beginning of February 2020, my Erasmus journey started by arriving in Finland. After a challenging residence permit application process, I was very excited to be in Finland. I had many dreams and plans such as learning Finnish, exploring new places, enhancing my teaching skills, developing my research and development project skills, experiencing a new culture, gaining new viewpoints about academia and life, broadening my horizon and much more.
Although, the timing of my training was exceptional due to the COVID-19 outbreak, I should point out that Erasmus was a powerful experience for me particularly during the COVID-19 pandemic period; therefore, this process will be an unforgettable memory in my life.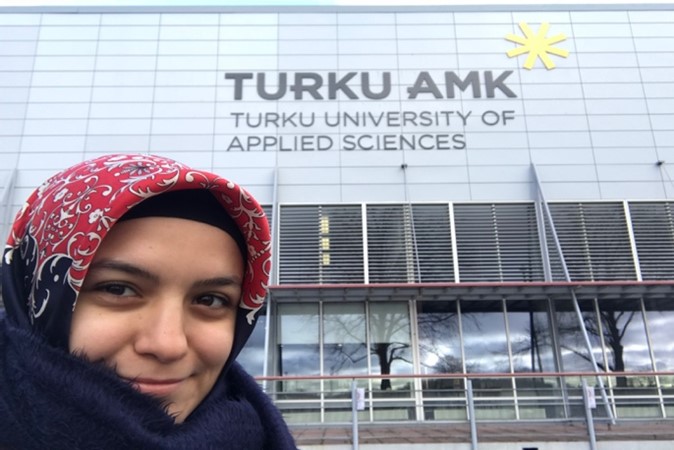 Unlike other Erasmus students, I was the only PhD student at Turku University of Applied Sciences (Turku UAS). One of the advantages going to Turku UAS under Erasmus was the presence of tutor that met with me and took me to the place where I will stay, when I arrived in Turku.
The starting package was something that I had never heard of before. I would like to thank the student union of the universities in Turku for this opportunity. Thanks to the starting package, I had household items which were so important especially for cooking and warming.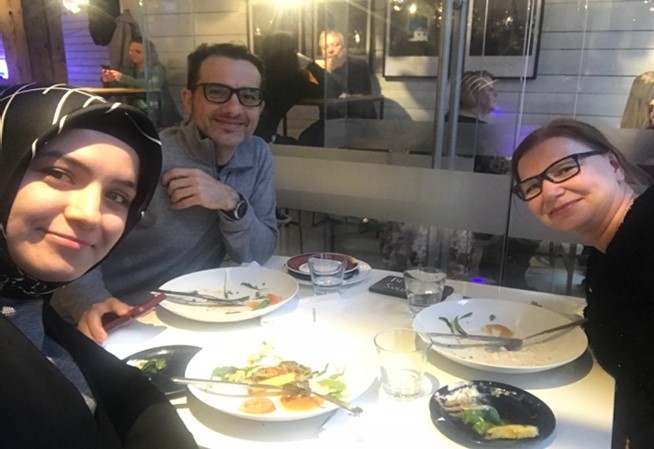 In the picture: European Oncology Nursing Society president Andreas Charalambous and my mentor and supervisor Virpi Sulosaari
When I arrived at Turku UAS, with my dear mentor and supervisor Virpi Sulosaari's guidance, I met with many people and they all greeted me so warmly. Thanks to their warm welcome, I felt like a part of the team in a very short time. Having many alternatives for lunch was one of the advantages being at Turku UAS.
At that time, I realized that being abroad and learning about a new culture is a privilege and I should do my best to learn more and to contribute to my own personal development. Therefore, I found a speaking group in Turku City Library to learn Finnish as well as a Finnish for Exchange Student Course offered by Turku UAS. I was also new there, but I was trying to learn a new language (Finnish).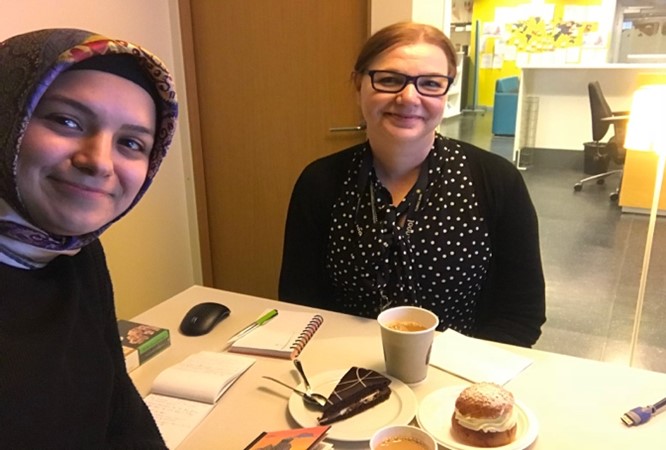 In addition, under the Get Finternational Course I got an opportunity to take part in events and activities. I learnt how to bake blueberry pie by being in a different school in Turku. I also learnt a new culture when I was in Finland. I tasted karjalanpiirakka (Karelian Pie) which is a traditional, famous pie in Finland. I liked the taste and when I came back to my home, I tried to bake it by myself.
One of the interesting things to me was that people who got off the bus said Kiitos. People were always friendly in shops and public spaces and tended to help you every time when you needed something.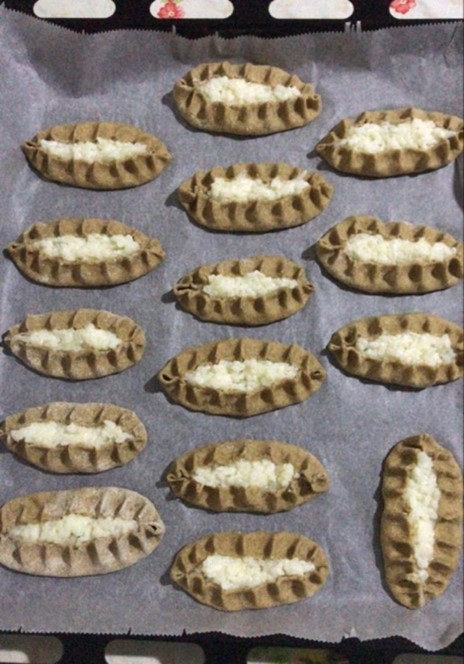 While I was waiting for my residence permit card to start my active research, the COVID-19 lockdown started. I had to come back to my country. Even if I went back to my country, my training continued. I attended online Internal Medicine Nursing courses carried out by Dear Saara Laaksonen for an online-teaching experience. The 14 days after returning to my country were one of the most difficult times in my life. I stayed in quarantine for 14 days. I was disappointed about not doing what I had planned and dreamt.
At that time, I understood the importance of freedom. The door was there but I could not go out. We were doing the things that we had not done before, counting deaths. My dear mentor, Virpi Sulosaari did not also leave me alone during my quarantine time. I would say that besides my own mother, I also have a Finnish mother. This mentoring made me think that leaning on someone else's experience is a great way to gain knowledge and it is a chance to introduce myself to other opportunities.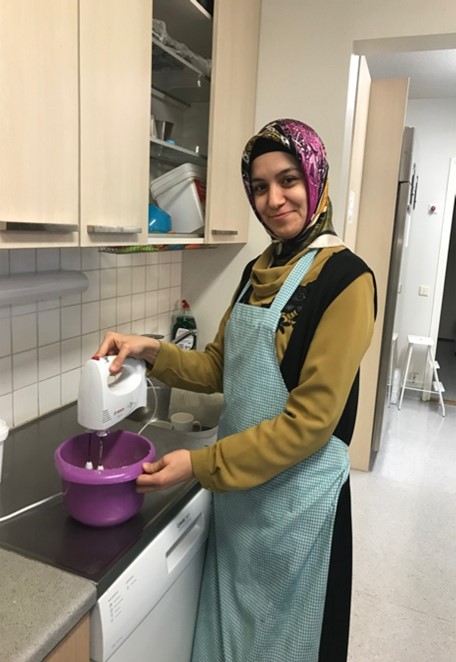 I want to be able to create a meaningful, purposeful fulfilling life for myself and to learn how to use that to make an impact and a difference in the lives of others. Hence, I think the Erasmus Exchange Program is definitely a beneficial experience especially for me. It is also fun to meet with new friends from different countries and from different cultures.
I would like to express my sincere gratitude to my Dear mentor and supervisor Virpi Sulosaari, who always supported me in this difficult process and continued to work with me after returning to Turkey.  We are still in touch, continuing mentorship and collaboration in research.
Many thanks to Turku UAS staff for welcoming me warmly in Turku and for the hospitality. This exceptional act of kindness shall never be forgotten.