Kirjoittajat
Adventures in Iceland – Nordplus intensive course in nurses' confidence in medication safety
23.10.2018
Altogether 47 people from Denmark, Finland, Estonia, Iceland, Norway, Sweden and Switzerland participated intensive course focusing on medication safety issues. Many students and teachers were eager to attend the course, but we were able to take only 29 students and 17 teachers. From TUAS we had one teacher, two bachelor students and one master student.
The intensive course was organized by Nordplus network Medico (Nordic Medication Educators Collaboration). Turku University of Applied Sciences (TUAS) has coordinated the Medico network since 2011. This was the second time TUAS organized the course; this time with University of Iceland. The course included pre- and post-assignments and a one week intensive study module where the participants worked together.
Beautiful Iceland
Sunday evening we slowly congregated at the University of Iceland preparing for the intensive course on medication safety. We then made our way to the small town of Laugarvatn where we collapsed into cozy dorm rooms excited about the week ahead of us. The next morning, we slowly walked up to the local high school where we would eat all of our delicious local meals. We were stunned by the beauty of the sunrise over the lake and mountain tops.
Laugarvatn is a very small town, and at first glance, it didn't seem like it had much to offer. But throughout the week we were stunned by its incredible nature, clear night skies where Northern Lights danced above us, and friendly people. Iceland is full of unique and beautiful sights.
We were able to take advantage of a tour around the amazing countryside. We stopped at the historical Skalholt Cathedal, enjoyed an amazing lunch in a unique tomato farm and relaxed in the healing geothermal pools of the Secret Lagoon. The tour continued to the Golden Circle where we were blown away by the beauty and uniqueness of the Geysir geothermal area and the waterfall Gullfoss.
Learning together
Throughout the week, we had interesting and informative lectures followed by thought-provoking workshops lead by the master students. We were able to discuss in-depth a wide variety of topics, for example different perspectives of medication safety, challenges of medication safety, and the impact of safety culture. With each workshop, we used our own experiences to discuss in small groups led by the master students how the medication safety is actually practiced in different countries.
Nursing programmes often teach the ideal and tell how things should be done, but it is not always what´s done in practice and that is something we should strive to improve on. In nursing degree, we look from nurses and patient's perspective on the medication safety issues. In this course, we also learnt to see the bigger picture. For example, we looked the national, hospital perspective the medication safety issues and compared those with different countries. This gave us more insight and in-depth knowledge related to medication safety.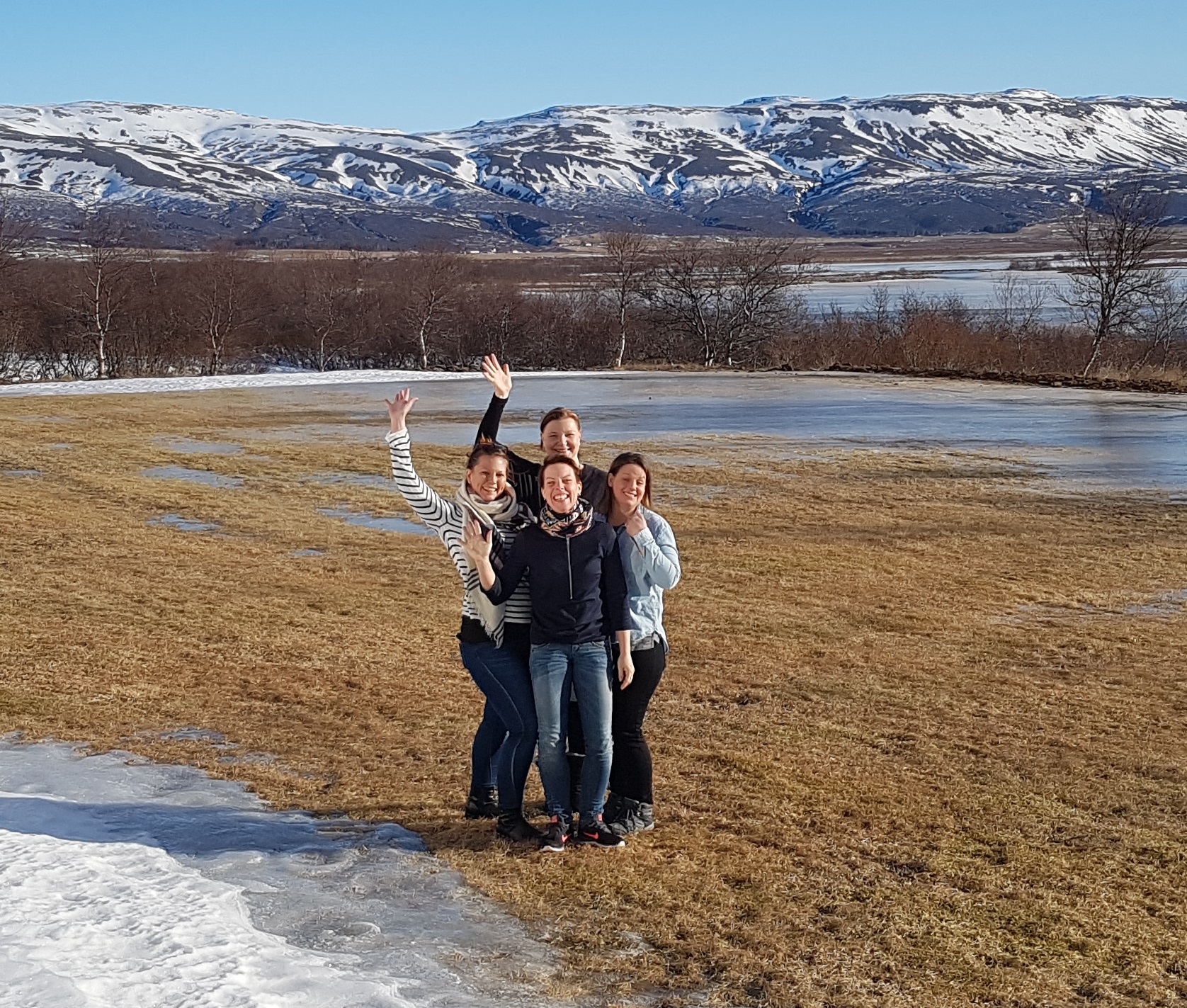 Productive discussions
As we were in small groups, all from various Nordic countries, we were able to discuss and see different ways to do things. A common occurrence would be a suggestion as to how to improve medication safety, and another group member would say 'We already do that in our country and it works great!". As a student's and health care professionals we are often taught to work in one way and in this course, we were able to see the advantages and disadvantages of that method of working. We found out how to make that method safer and not only to patients but as well to us as nurses. These workshops gave us the opportunity to share and learn from each other in ways that is not typically possible in normal classroom settings.
This time all five Masters students were from Finland. This made it easier to work as we could use our mother language. However, we couldn´t compare how things are done in different countries, only differences between our working places. It was delightful to work with enthusiastic people on an interesting subject. We had good discussions and even better ideas on how we could improve patient safety, working atmosphere, work habits and teamwork in our careers.
The teachers had also their own workshops on teaching medication safety, led by the coordinator of the network. Teachers had an opportunity to share experiences and ideas of learning and teaching methods in this field. A Swiss teacher was along to observe how the intensive course was organized and how medication education is taught in the Nordic and Baltic countries. It seems we have done a good job in developing this area of education. Now the French speaking part of Switzerland may take into use some our ideas and methods.
Having fun together
In addition to the structured workshops, in the evenings we played games, visited the local restaurant and got to know each other better. This provided an insight for Bachelor students to learn more from the teachers and Masters students and vice versa. Our workshop discussions often continued into the evening and created wonderful friendships and network opportunities for all of us.
During the week we had good weather. It was windy and cold, but sun was shining. We were able to travel around Iceland one day and got to know the small village of Laugarvatn. However, on our way back home, we found that the weather could change really quickly in Iceland. The weather was just perfect when leaving Reykjavik by the airport shuttle bus in the early morning. But on the way to airport, a snowstorm began. But we were very fortunate to have nice weather during the course. What we learned from the country is to wear warm wind proofed clothes, and prepare yourself to sudden changes in the weather.
What we gained
The intensive week provided us with wonderful, enriching cultural experiences, opportunity to expand our knowledge, and share with others our experiences. The week was intended to strengthen our knowledge in medication safety and it did just that and more. We were blown away with how much we gained from our time in Iceland. Not forgetting new friendships and potential partners for the future.
In just the few weeks following the course, we were able to put what we learned into practice and are able to ensure greater medication safety for our patients and ourselves. One of the best things we were able to take from this week was the focus on safety culture.
When we work in an environment that values medication safety we have a positive safety culture. A positive safety culture ensures that as nurses, we are able to take the necessary steps in administering medications, and ensures that our patients are safe when in our care.
For the teachers, intensive work strengthened the collaboration and teachers gained new contacts and lot of support and ideas to implement in developing nursing education. For Turku University of Applied Sciences this was the last season as co-ordinator. University of Gävle in Sweden will now take the lead. We hope that the next intensive course will be in Norway next year.